Comment remplacer une serrure ancienne en toute sécurité ?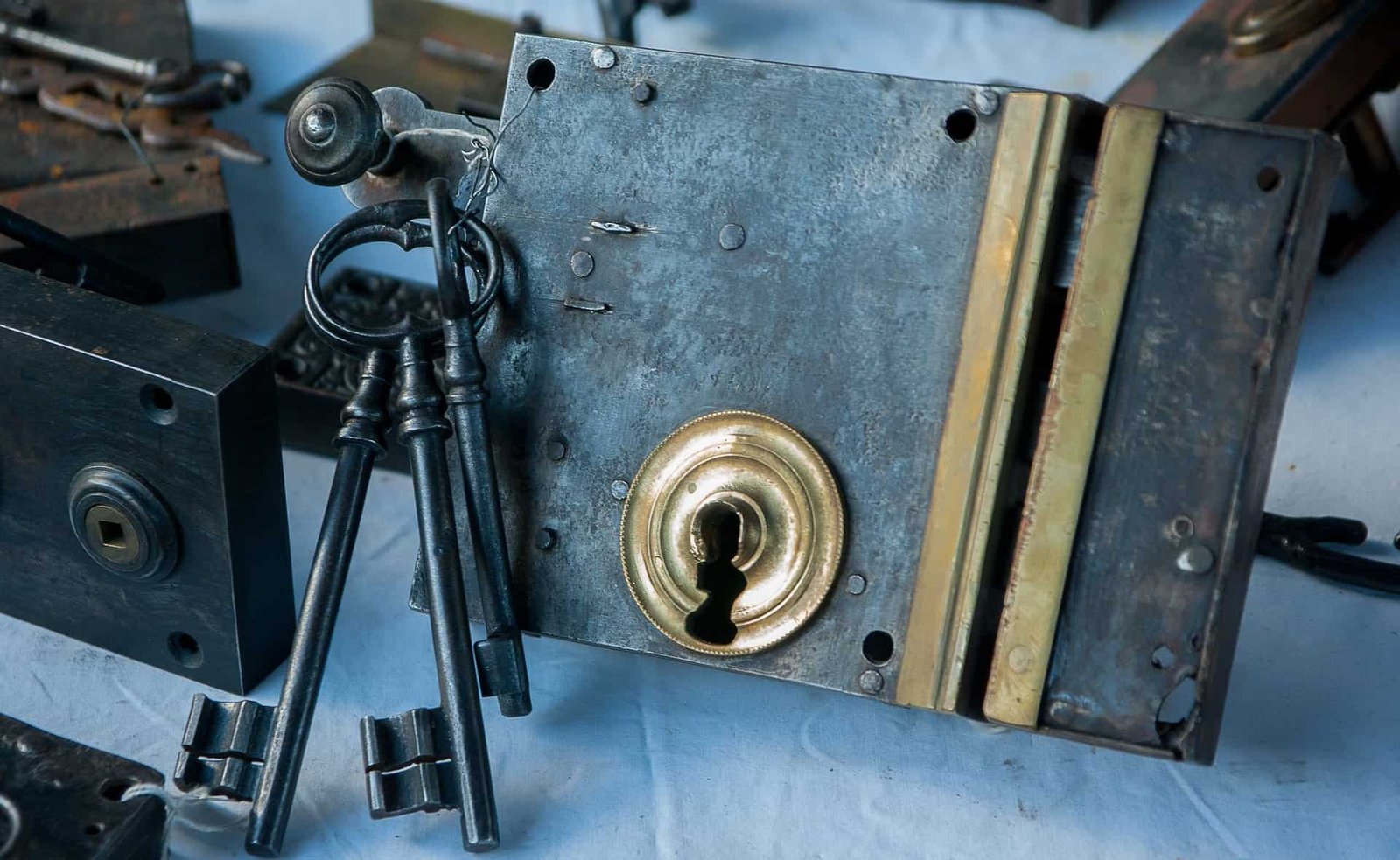 | Serrurier Jacobs
How to safely replace an old lock? When a lock ages, it becomes more fragile and more and more burglars can break it. It becomes vital to change the lock! Here is how the old lock replacement takes place.
1 – Take the measurements
Before changing parts, in locksmithing as in any other field, you must check the gauge of the parts and their main characteristics in order to find a similar model. However, today there are very different varieties of locks. Wall, built-in, fairing, rosette … You may want to change the lock completely, to go from an old wall lock to a more discreet and more efficient built-in lock. In this case, your door may not be suitable: it must be thick enough to receive a lock. Are you ready to change doors too? This may be an opportunity to have a brand new armored door installed.
2 – Find your new lock
Once you know the important parameters (barrel length, type of lock, measurements), you can browse the different models of locks available on the web or in your favorite DIY store. Receiving the advice of a locksmith specialist can, however, be invaluable in avoiding any error in the choice of product. Level of security, type of installation, type of keys, difficulty of installation … Learn well before you start or call a locksmith for your lock change.
3 – Remove the old lock
Have you bought your new lock? It only remains to dismantle the old one. A few strokes of a screwdriver or screwdriver are generally sufficient. Do not lose any screws and memorize the location of each piece so that you can put everything back in place in case your new lock does not work! You can then keep the old lock to use it for a shed for example or sell it on a flea market if it is really old.
4 – Install the new lock
You will find instructions with your lock on how to put it in the best conditions. The fixings must be strong so that the mechanism does not shake as the door is repeatedly slapped, so that it lasts longer. Without this, you will be constantly tightening your lock. This requires having a little habit of tinkering to avoid damaging the lock or the door, especially if you change the lock completely. Putting a rosette lock on a door that only had a surface-mounted lock, for example, requires drilling holes in the door to accommodate the handle and the lock. Putting a built-in lock in a door that was not made for it is a challenge:
To avoid too many worries or errors that will make you waste time (time spent without a lock on your door!), The best option is still to use a locksmith to replace a lock, especially if you completely change the type lock. Locksmith Jacobs supports you in your project thanks to the intervention of experienced locksmiths anxious to produce meticulous work.